Life After High School
Awarded Gold Plaque, Chicago International Film Festival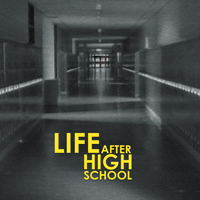 Life After High School explores the relationship between school and work by examining unskilled, skilled, and professional positions in five manufacturing companies. The film's blending of on-the-job interviews and fantasy scenes is intended to help young people think about the future now rather than experience a crisis later.
The opening "anxiety dream" dramatizes the undercurrent of ambivalence students feel as they approach the end of high school. The goal is to allay students' fears by letting them know that they are not alone— and it's much better to face the uncertainties head on and begin planning for the future with the knowledge of the importance of high school education.
The film then contains 30 first-hand accounts from people in 24 professions—from company president to production worker. Those portrayed describe the pros and cons of their jobs and also reflect on their high school years.
"I have successfully used Life After High School with the entire student body of a moderately sized high school as a piece to promote small discussions around the issues of 'Is high school important? If so, why? How can I/we make it better?'"
—William D. Lawson, High School Principal
PRODUCED, DIRECTED, AND EDITED BY STEVE ALVES
DIRECTOR OF PHOTOGRAPHY MICHAEL CAMPBELL
MUSIC BY MITCH CHAKOR